FEMEVAL è un'organizzazione non-profit che rappresenta aziende del comparto metalmeccanico nella regione di Valencia. Attualmente ne sono parte più di 3500 organizzazioni, la maggior parte delle quali appartiene all'industria metalmeccanica e ai settori del commercio/servizi, includente attività quali: installazioni tecniche: aria condizionata, attività idrauliche, elettricità, gas, antincendio, ascensori, irrigazione; energia: efficientamento, consulenza, tecnologie innovative; arredamento: finestre, inserti, porte, luci; ICT: hardware, software e domotica.
Ai suoi assistiti FEMEVAL offre consulenza di alta qualità nelle loro attività e nelle seguenti aree:
Innovazione, tecnologia e internazionalizzazione
Sostenibilità, management strategico, energia, salute e sicurezza sul luogo di lavoro
Formazione per manager e staff del settore metalmeccanico – Risorse umane e occupazione
Ms Maria Jose Lladro Perez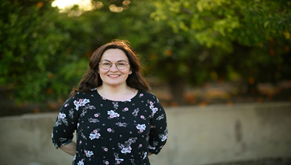 Laureata in Ingegneria Meccanica presso il Politecnico di Valencia, coordina l'area innovazione partecipando a diversi progetti europei. E' stata coinvolta nella gestione e nello sviluppo di progetti finanziati UE, anche a livello regionale, fin dal 2002. A seguire se ne riportano i principali: IO METAL (Equal opportunities in the metal sector), LIFE projects: URBANBAT, CLEAN PROD and ENVIREDOX, Age management in the metal sector (European social found). ERASMUS+: BINNOC, GREEN POINT (coordinator), TEPEB and WBL GUARANTEE. Dal 2002 si occupa anche dell'Associazione dei garagisti, sviluppando e coordinando attività a tutela di questo settore e offrendo consulenza tecnica alle PMI.
Mr Alejandro Soliveres Montañés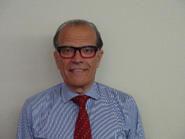 Laureato in legge presso l'Università di Valencia, lavora in FEMEVAL dal 1979 presso il dipartimento legale del quale è direttore. Questo ufficio tutela i lavoratori in tutte le vertenze. Dal 1990 è anche Segretario Generale di FEMEVAL. In questa veste negozia coi sindacati gli accordi collettivi per il settore metalmeccanico e del commercio nella regione di Valencia (circa 60.000 lavoratori). Rappresenta inoltre FEMEVAL e le aziende associate nel Governo della Regine di Valencia, così come presso i sindacati (CCOO and UGT), le compagnie assicurative (UNION DE MUTUAS), gli istituti tecnologici  (AIMME, AIDIMA…) e le altre federazioni a livello nazionale e locale (CONFEMETAL, CEOE, CONFEINDUSTRIA,  CEV). E'stato coinvolto in diversi progetti europei gestiti da FEMEVAL.