FEMEVAL is a Non-for-Profit organization that represents companies of the metal mechanic sector of the region of Valencia. Nowadays, more than 3,500 companies make up FEMEVAL, most of them SMEs, belonging to the metal industry, trade and service sectors, including the following activities: Technical Installation: structures, air conditioning, plumbing, electricity, gas, fire prevention, elevators, irrigation. Energy: RES technologies, efficiency, consultancy. Habitat: windows, fittings, doors, lighting. ICTs: hardware, software, domotic.
FEMEVAL provides to the associated companies the best advice in the development of their activities in the following areas:
Innovation, technology and internationalization
Sustainability, strategic management, energy and health & safety at work
Training for managers and staff of the metal sector – Human resources and employment
Ms Maria Jose Lladro Perez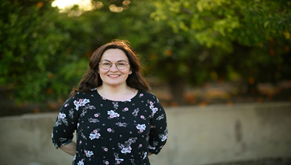 Mechanical Engineering by the Polytechnic University of Valencia. Coordinator of the Innovation area and participates in several European projects. She has been involved in the administrative management and development of European and Regional projects since 2002: IO METAL (Equal opportunities in the metal sector), LIFE projects: URBANBAT, CLEAN PROD and ENVIREDOX, Age management in the metal sector (European social found). ERASMUS+: BINNOC, GREEN POINT (coordinator), TEPEB and WBL GUARANTEE. She is in charge of FEVAUTO (Garages association) since 2002, developing and coordinating tasks to defend this sector and giving technical advice to the SME.
Mr Alejandro Soliveres Montañés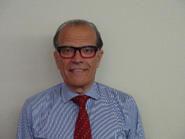 Lawyer by the University of Valencia. Works in FEMEVAL since 1979 at the legal department as labour lawyer and later on, director of this area. This area defends employers in all labour issues with its employees, dismissals, sanctions. From 1990 till nowadays, became General Secretary of FEMEVAL. He is general secretary of FEMEVAL. Negotiates the collective agreements for metal industry and commerce of the region of Valencia with the trade unions (around 60,000 workers affected). Represents FEMEVAL and the associated companies in the Government of Valencia, Trade Unions (CCOO and UGT), mutual insurance company (UNION DE MUTUAS), Technological Institutes (AIMME, AIDIMA…) and other federations at national and local level (CONFEMETAL, CEOE, CONFEINDUSTRIA, CEV). Also has participated in several European Projects developed by FEMEVAL.