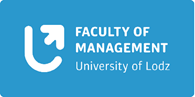 Faculty of Management at University of Lodz is one of the largest business schools in Central Europe offering wide range of courses on bachelor, master and doctoral level as well as MBA studies (currently 6500 students take part in all forms of education). The potential of the Management Faculty includes 150 staff members (including 80 Ph.D., 30 D.Sc. and 10 full professors).
The Faculty specializes in research and education in the area of e.g. supply chain management, entrepreneurship, accounting, human resources, quality management, innovation implementation, public administration, information technologies, etc. The programs of the postgraduate studies are designed to meet the employers' requirements and focus on building the knowledge and skills needed in a particular job. Selected programs are also dedicated towards special groups such as entrepreneurs or small companies. The Faculty is an excellent partner with current active links into business practice. Constant cooperation with many companies (including SMEs)is performed trough providing advice and training through MBA and postgraduate study programs as well as joint projects.
Dr T. Bartosz Kalinowski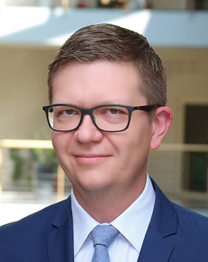 Assistant professor in Department of Operational Processes Improvement / Logistics at the University of Lodz with nearly 10 years of experience in teaching and research. Head of Centre for Scientific Researh Quality KnowBase at the Univeristy of Lodz. Lecturer in the field of process management and organizational improvement on MBA programs, postgraduate studies, full and part time studies at the Univeristy of Lodz. Experienced project manager and researcher in several EU Funded project (H2020, Erasmus and Leonardo do Vinci). Visiting professor at: University of Roskilde, Denmark; University of Alcala, Spain; University of Riga, Latvia; Porto Technical University, Portugal; University of Valencia, Spain. Certified Quality Auditor. Co-owner of an SME consulting company Umbrella Consulting Ltd. (former UNDP Umbrella Project) involved in implementation of quality management systems (business and public sector). Author of 2 books and over 60 of journal and peer-reviewed conference proceedings papers.
Dr Paweł Głodek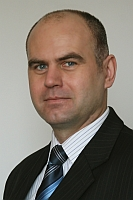 Above 15 years of experience in teaching entrepreneurship at higher educational institutions. The experience in conducting trainings related to academic entrepreneurship (more than 10 trainings). The authorship of more than 10 teaching programmes related to entrepreneurship and innovation. The co-authorship of textbooks for students and e-learning courses related to entrepreneurship and fostering the entrepreneurial behaviour. The experience in research activity related to entrepreneurial behaviour and entrepreneurial processes in small companies as well as at higher educational institutions. Coordinator and team member of national and international projects related to entrepreneurship and innovativeness.